Never buy another WordPress theme again!
ThemeMaker makes it easy peasy for anyone to build their own WordPress themes and websites so you will never have to waste money on WordPress themes that are restrictive and never get updated.
Every single month we release a brand new theme for our members that you can instantly import and make use of.
You can build all of your pages exactly how you want. From your post pages right through to your inner pages and search result page.
Build Eye Catching Content
Live Preview Page Builder
Our page builder has been going for over 4 years and over this time we have refined it to perfection. Giving you the options you need to create perfect pages designed exactly how you want. With dozens of elements inside our library.
From headlines to video mock-ups inside Laptops and Phones…Video backgrounds to sliding carousels. Custom navigation menus to embeddable pages it's all there ready and waiting!
Drag & Drop Wizard for Beginners
Visually Structure Your Website!
Create your pages exactly the way you want them to look by simply dragging the sections you like on to the page.
For you to choose from, so all you have to do is pick the ones you like and start dropping them on the page.
Fonts, colors & buttons instantly change as you drop blocks on the page to match your defaults you set in the theme options panel.
Training that takes you from newbie to expert
We have been doing this along time and we know exactly how to teach. We are not about just giving you the tools and letting you get on with it. We are about making sure anyone can create the site they want.
Inside the members area we have a simple optional quiz so we can suggest what level training will be best for you based on your answers.
We start with registering a domain name, and setting up WordPress . Then we cover importing and editing a pre-made theme.
We skip the basics and move straight into building a custom WordPress theme with ThemeMaker.
This training will show you how to take a Photoshop file (psd) and build a completely custom theme from scratch.
FREE COMMUNITY THEME MARKETPLACE
Share and use themes for FREE with other members!
We have a solid community and our members can easily share the themes they create with other members and you can easily make use of these themes on your own websites. All available to import inside ThemeMaker in 1 click!
Completely custom elements
Create your own completely custom elements made up of other core elements, that you can re-use over and over again.
If you need to change it, update your element and it will change it on every part of your site you have used it on automatically!
Create your own custom WooCommerce stores!
ThemeMaker works perfectly with Woocommerce and you have complete control to make it look exactly how you want. You can create your own checkout, ordering, store pages and more.
Plus exclusive training that shows you how to build them from scratch.
So your website loads in seconds
ThemeMaker does not contain over bloated page builder code. So your site loads blazing fast.
Works with WordPress Multisite
You can easily use ThemeMaker on your multisite. So you can quickly jump in and start creating.
Easily build your themes on your local developer environment and then just export it ready to use online.
Tons of features
We have tons of features and  we are always adding new ones. We constantly listen to our customers, and implement the features you need to ensure your only limit is your own imagination.
Dozens of pre-made elements
Powerful theme options panel
Your Own wordpress default templates
Make any page/post or template without restrictions
ThemeMaker allows you to create custom templates that you can use to override the WordPress defaults. So you can create your blog, post, tag, archive, search, 404, homepage exactly how you want all without ever touching the code. So now you can create your own completely custom headers, footers and more!
Use the #1 theme creator on the market, today!
There is already 30,000 websites using our software, and its growing every single day. So come and join our community and let's get your website built today.
Agency Edition
Unlimited Sites
Install on Personal & Clients
Full Training Videos
Instant Download
WP 4.x Compatible
Installs Like a WP Theme
11 Bonus Themes
1 Yr Support & Updates
Private Members Group
Template PSD Files
Agency Theme With Written Content
Sites You Flip (Flippa)
Free Theme Every Month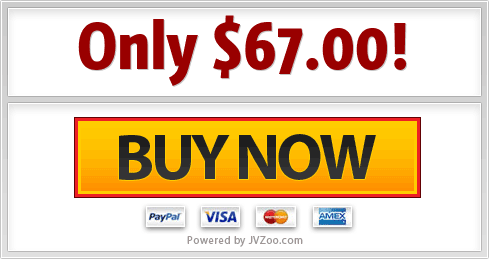 What Our Customers Have to Say…
Frequently Asked Questions
We have covered pretty much all of the most frequent questions we get asked below. If you are unable to find an answer, just pop us your question below and we will be more than happy to help.
Copyright 2019 ProStyler Theme.